Skip to Content
Manassas, VA's Trusted Family Dentistry Professionals
Treating Patients of All Ages!
Has it been some time since you and your family visited a dentist? If so, reach out to our Manassas dentists at Kay Dental Care for exceptional dental care for the whole family! For years, our compassionate dentists have provided exceptional treatment options for children, adults, and elderly patients.
We offer multiple preventative services to protect you and your family from dental issues, such as plaque and cavities. Additionally, we offer oral examinations to assess the current health of your teeth and gums. During your exam, we will also X-ray your mouth to identify any potential tooth decay, cysts, or developmental abnormalities. We combine trusted experience with cutting-edge dental equipment and facilities to provide our patients with the best family dentistry services available anywhere in Virginia. Read on to learn more about our many dental services and our experienced Manassas dental team, and give us a call at 703.686.4343 to schedule your appointment today!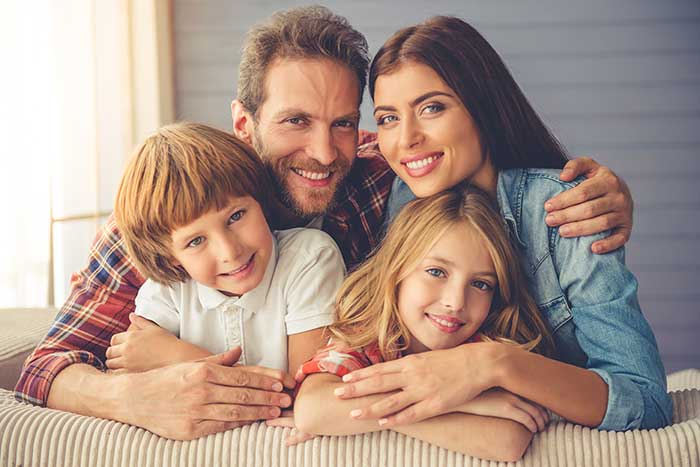 Comprehensive Dental Services for the Whole Family
At Kay Dental Care, we proudly provide a comprehensive selection of dental services designed to give our patients healthy and happy smiles. From our oral x-rays and dental examination to dental fillings and deep cleaning, each and every one of services is specially-tailored to meet the needs of patients young and old.
Our family dentistry services include, but are not limited to:
Digital X-Rays
CBCT(3D X-Rays)
Dental Fillings
Teeth Cleanings
The Kay Dental Care Difference
If you are looking for a dentist you can count on to give you and your family comfortable and high-quality dental care in Manassas, VA, there is simply no better choice than our dental team here at Kay Dental Care. When you schedule an appointment with us, our team of highly-trained dental assistants will see to it that all of your needs are met and that you receive the highest-quality care possible. Each and every one of our dental professionals have extensive experience working with patients of all ages, from kids to grandparents and everyone in between!
Our dentists, J.S. Kaler, BDS, DMD and Kamaljit Kaur, DDS, provide top-notch dental procedures and will sit down with you and your family to speak with you personally about any dental issues you may be having.
Learn more about our dentists, and take a tour of our state-of-the-art dental facility. When it comes to your family's teeth, trust our experienced family dentistry professionals at Kay Dental Care today!
To schedule an appointment for our family dentistry services, reach out our offices at your earliest convenience reach out our Manassas, VA office by calling 703.686.4343!
We accept major PPO plans. We do not participate with Medicaid, HMO's, DMO, DHMO's insurances & discount plans.
Schedule Your Appointment Today!